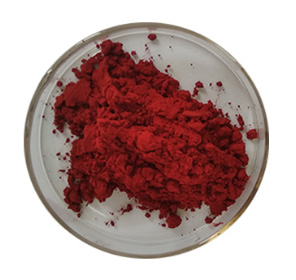 Introduction
Name: Vitamin B12
C.A.S #: 68-19-9
Synonyms: Cyanocobalamin
Molecular formula: C63H88CoN14O14P
Molecular weight : 1355.38
Assay: 96.0%-100.5%
Cyanocobalamine ,Vitamin B12or vitamin B-12, also called cobalamin, is a water soluble vitamin with a key role in the normal functioning of the brain and nervous system, and for the formation of blood. It is one of the eight B vitamins.
Function
1. It can be resistance to fatty liver, promote storage of vitamin A in liver.
2. It can promote cell mature and body metabolism.
3. It participates in the manufacturing of bone marrow RBC, so it can be the treatment of pernicious anemia.
4. It increases folic acid utilization rate, promote carbohydrate, fat and protein metabolism.
Application
Vitamin B12 is used to treat vitamin B12 deficiency, cyanide poisoning, and hereditary deficiency of transcobalamin II.It is also given as part of the Schilling test for detecting pernicious anemia.
For cyanide poisoning, a large amount may be given intravenously, and sometimes in combination with sodium thiosulfate.The mechanism of action is straightforward: the hydroxycobalamin hydroxide ligand is displaced by the toxic cyanide ion, and the resulting harmless B12 complex is excreted in urine. In the United States, the Food and Drug Administration approved (in 2006) the use of hydroxocobalamin for acute treatment of cyanide poisoning.
High vitamin B12 level in elderly individuals may protect against brain atrophy or shrinkage, associated with Alzheimer's disease and impaired cognitive function.
High-dose administration of Vitamin B12 has been additionally validated to stimulate the activity of the body's TH1 suppressor T-Cells, which then down-regulates the over-production of the allergen antibody IgE in allergic individuals.
Specification
Items
Specification
Results
Appearance
Light red homogeneous powder
Light red homogeneous powder
Identification
Positive
Positive
Loss on drying
Not more than 12.0 %
6.52 %
Assay of vitamin B12
(On dry sub.)
Not more than 0.1%
(UV Method )
0.12%
Carrier
Starch
Starch
Size
All through
All through
Conclusion: The product complies with enterprise standard