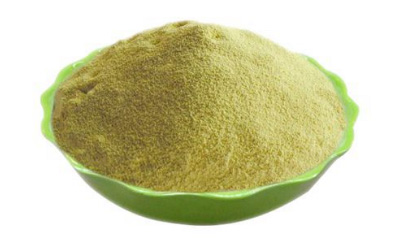 Vitamin A acetate, chemical name as retinol acetate, is the earliest vitamin being discovered. There are two types of Vitamin A: one is retinol which is the initial form of VA, it only exists in animals; another one is carotene. Retinol can be composited by β-carotene coming from plants. Inside the body, under the catalysis of β-carotene-15 and 15′-double oxygenase, β-carotene is transformed into ratinal which is returned to retinol by the performance of ratinal reductase. Thus β-carotene is also called as vitamin precursor.
| | |
| --- | --- |
| Product Name: | Retinu acetate |
| Synonyms: | Retinyl Acetate; Retinol Acetate; Retinol Acetate All Trans; Retinol Acetate, Water Soluble; Vitamin A Acetate, All Trans; Vitamin A Acetate 1500; Vitamin A Acetate; Trans-retinol Acetate |
| CAS: | 127-47-9 |
| MF: | C22H32O2 |
| MW: | 328.49 |
| EINECS: | 204-844-2 |
| Product Categories: | Retinoids; Vitamins and derivatives; Vitamin Ingredients & Fine Chemicals; Vitamin series; Inhibitors |
| Purity: | 99%, 98% |
| | |
Description:
CAS No.: 127-47-9
Other Names: Retinyl acetate
MF: C22H32O2
Place of Origin: Shanghai, China (Mainland)
Type: Vitamins, Amino Acids and Coenzymes
Grade Standard: Cosmetic Grade, Food Grade, Medicine Grade
Usage: Animal Pharmaceuticals
Purity: 99.0%, 99%, 98%
Name: Vitamin A Acetate
Packing: 1kg/bag
apperance: Yellow crystalline powder or oil
documents available: COA
Certification: ISO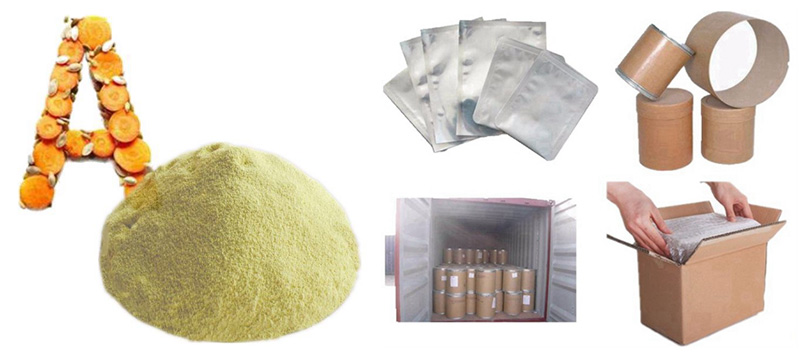 Applications:
-Vitamin A acetate can effectively prevent obesity, keep women slim figure.
-Vitamin A acetate is used to promote bone growth, help teeth growth, regeneration.
-Vitamin A acetate can adjust the skin and cuticle metabolic effect, can be anti-aging, and to wrinkles.
-Vitamin A can help protect skin, mucous membrane from bacteria violations, healthy skin, prevent skin cancer.
-Vitamin A acetate also can prevent nyctalopia, eyesight decline, the treatment of various eye disease, make the woman good eyes.
-Vitamin A acetate can reduce sebaceous overflow and make the skin elasticity, and at the same time, desalination spot, smooth skin.
Supply Ability:
3000 Kilogram/Kilograms per Month Greenway Provide Powder form Vitamin A Acetate CAS:127-47-9
Packaging Details:
Vitamin A Acetate, 1kg/bag;25kg/drum,or according to requirement
Port: Shanghai,or according to requirement