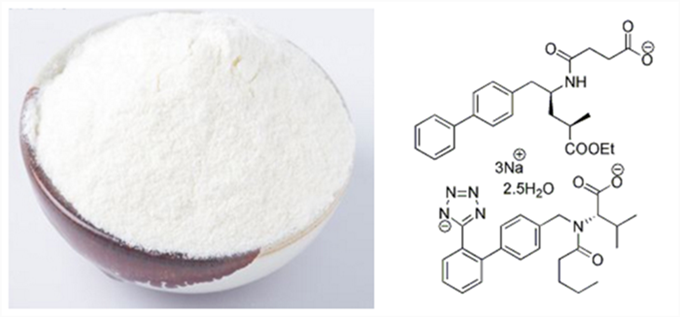 CAS No.:936623-90-4
Other Names:LCZ696
MF:2(C24H29N5O3).2(C24H29NO5).5(H2O).6Na, 2(C24H29N5O3).2(C24H29NO5).5(H2O).6Na
Place of Origin: China (Mainland)
Type:Antibiotic and Antimicrobial Agents
Grade Standard:Medicine Grade
Purity:99%min
Product name:LCZ696
Color:White powder LCZ696
Molecular Weight:0 LCZ696
Storage:Stock at RT. LCZ696
MOQ:1 KG LCZ696
Loading port: any port in China
Supply Ability
Supply Ability:
200 Ton/Tons per Month LCZ696
Packaging & Delivery
Packaging Details
200KG/Barrel Or according customers' requirement LCZ696
Lead Time : 10-30 workdays
LCZ696 CAS 936623-90-4
Product Description
1.LCZ696 CAS 936623-90-4 Detailed description
LCZ696 is a treatment of heart failure drugs developed by Novartis Pharmaceuticals. Heart failure is a
life-threatening and degenerative disease. The patient's heart can not pump enough blood to supply the
whole body, breathing difficulties, fatigue and fluid retention Can appear slowly, and gradually increased,
significantly affect the quality of life.
LCZ696, a dual-acting angiotensin receptor enkephalinase inhibitor, has a unique mode of action that is
thought to reduce the strain of failing heart. LCZ696 enhances the body's natural defenses against heart
failure by increasing the levels of natriuretic and other endogenous vasoactive peptides and inhibiting the
renin-angiotensin-aldosterone system (RAAS). LCZ696 combines Novartis's hypertensive drug diovan
(generic name: valsartan) with the experimental drug AHU-377. AHU377 blocks the mechanisms that
threaten the two peptides responsible for lowering blood pressure, while Diovan improves vasodilation
and stimulates the body to excrete sodium and water.
English name: LCZ696
CAS number: 936623-90-4
Molecular formula: 2 (C24H29N5O3) .2 (C24H29NO5) .5 (H2O) .6Na